Sharing musical thoughts and ideas.
September Area Events
Wednesday, August 24, 2022 by Paula Augustine | Area Events
September Area Musical Events
Johnson City Symphony
Sunday, September 11, 2022, 6:00pm, Winged Deer Park
Don't miss the JCSO's highly anticipated annual outdoor pop's concert. Bring the family, a picnig, and somethingto sit on and enjoy a musical evening. Admission is free and open to the public.
Malina Brothers Band
Thursday, September 22, 2022 7:30 PM, Powell Recital Hall, ETSU
The Malina Brothers Band are described as a fusion of Bluegrass and Baroque, coming to us from the Czech Republic. You can read more about them here: Malina Brothers
Admission is free and open to the public.
Yevgeny Yontov, Pianist
Friday, September 23, 2022 7:30 PM, Powel Recital Hall, ETSU
Yevgeny Yontov is an Isreali pianist, please see more here: http://yevgenyyontov.com/bio Admission is free and open to the public, with donations accepted at the door. For those who cannot attend in person, the link to view the concert is: https://youtu.be/G1ioiqO752g
Satruday, September 24, 2022 7:30 PM, Toy F Ried, Eastman, Kingspoert TN
15-time Grammy Award winner Béla Fleck will join us to perform his popular "Juno Concerto for Banjo and Orchestra". The concert will open with the world premiere of New York composer Seth Grosshandler's "Mountain Festival Overture" followed by Aaron Copland's "Appalachian Spring". Tickets can be purchased here: https://symphonyofthemountains.org/event/appalachian-joy-bela-fleck-with-symphony-of-the-mountains/
Tina Stallard, Vocalist
Satruday, September 24, 2022 7:30 PM, Powel Recital Hall, ETSU
Guest Artist Tina Stallard will be performing in the Martin Center's Powell Recital Hall on Saturday, September 24 at 7:30 pm. Tickets are $12 for General Admission, $6 for non-ETSU students.
Peryton Pathways
Friday, August 19, 2022 by Paula Augustine | Uncategorized
The Peryton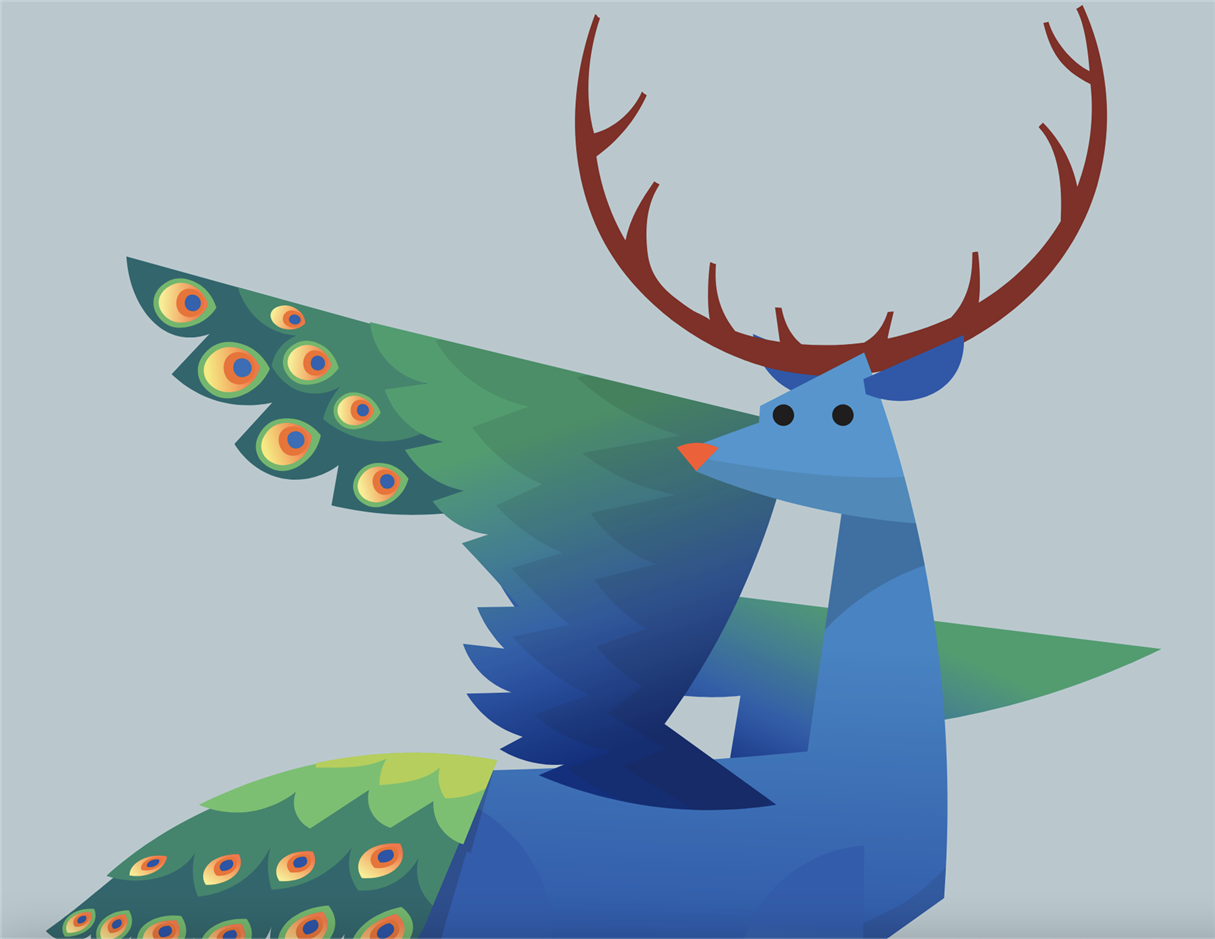 The students have already been asking about the new poster hanging in the studio, the Peryton. This is a medieval mythological creature known as the winged deer.
They live in secret and do not show themselves very often. They do not want to admit their fears and they are sometimes a little stubborn.
They know that strength and bravery can overcome so much. They want to prove they can.
It can be hard to learn new things. Learning to play music takes strength in our brain. No one can see our brains and it is our own secret place. We can create strength by creating many pathways from one side of the brain to the other. These pathways create a strong web that the Peryton can cross back and forth.
Students get to experiment with different practice strategies to build strong "pathways" in their brain, reinforcing the benefits of practicing smarter – not harder.
The Peryton is a fun way to help students grow in grit and growth mindset in their learning journey. This journey encounters many ups and downs and creating a strong growth mindset is a part of what we do at Miss Paula's Music Studio.