Sharing musical thoughts and ideas.
Peryton Pathways
Friday, August 19, 2022 by Paula Augustine | Uncategorized
The Peryton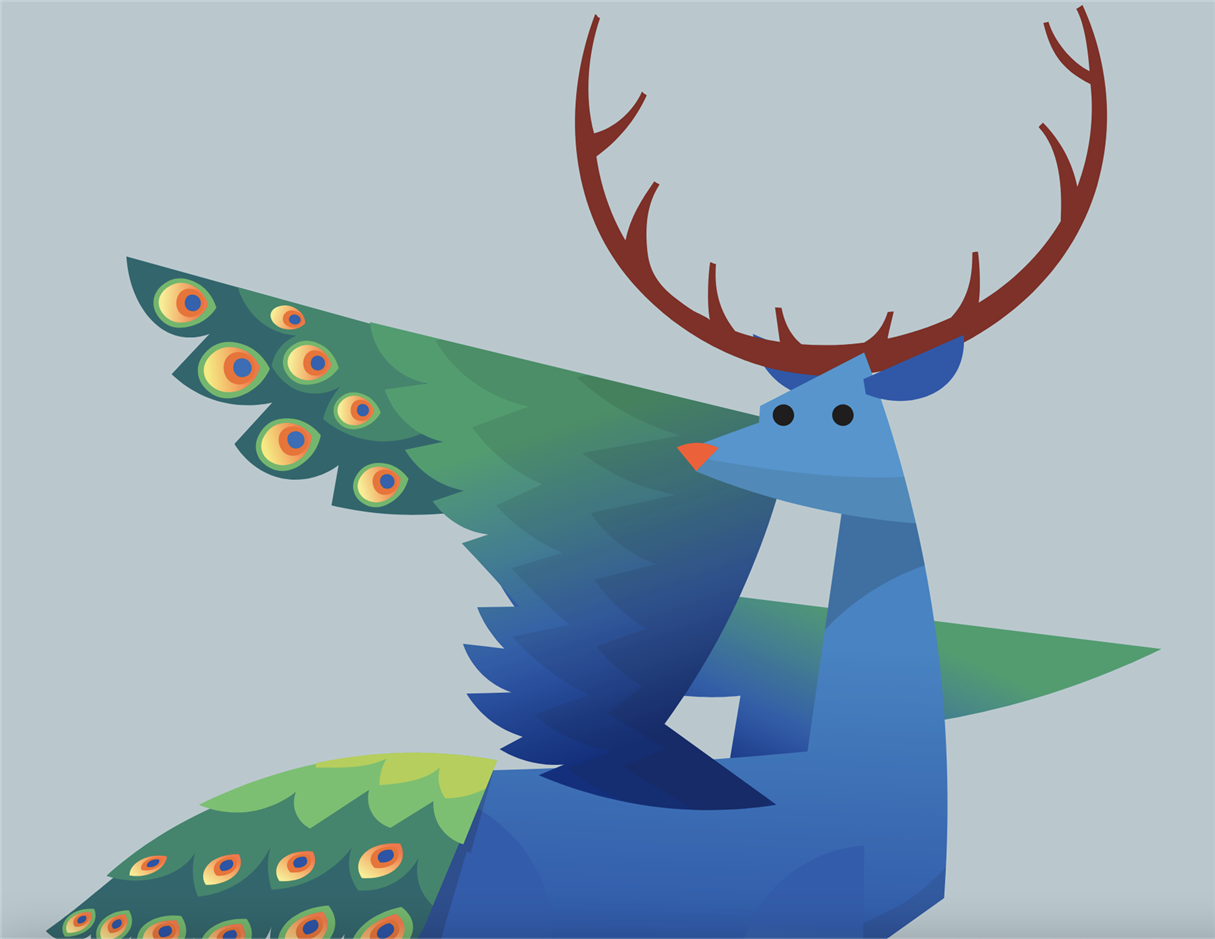 The students have already been asking about the new poster hanging in the studio, the Peryton. This is a medieval mythological creature known as the winged deer.
They live in secret and do not show themselves very often. They do not want to admit their fears and they are sometimes a little stubborn.
They know that strength and bravery can overcome so much. They want to prove they can.
It can be hard to learn new things. Learning to play music takes strength in our brain. No one can see our brains and it is our own secret place. We can create strength by creating many pathways from one side of the brain to the other. These pathways create a strong web that the Peryton can cross back and forth.
Students get to experiment with different practice strategies to build strong "pathways" in their brain, reinforcing the benefits of practicing smarter – not harder.
The Peryton is a fun way to help students grow in grit and growth mindset in their learning journey. This journey encounters many ups and downs and creating a strong growth mindset is a part of what we do at Miss Paula's Music Studio.
February Area Events
Thursday, January 27, 2022 by Paula Augustine | Uncategorized
February Area Musical Events
Duo Amadeae Piano
Friday, February 11, 2022 7:30 PM, Martin Center Grand Hall
Drs. Esther and Sun-A Park perform as Duo Amadeae onstage together. Tickets are $15 General Admission, $10 Seniors, and students admitted free with ID
---
Celebrating Black American Composers
Wednesday, February 23, 2022 7:30 PM, Martin Center Recital Hall
Celebrating Black American Composers featuring the ETSU Piano Studio in collaboration with Black American Studies students. This event is free and open to the public. Livestream link for viewing remotely: https://youtu.be/YBx4pYmZmN0
---
February 24, 25, 26 2022 @ 7:30 pm, Milligan University Gregory Center, McGlothlin-Street Auditorium
An evening of music by Broadway's most beloved duo, Rodgers and Hammerstein. Featuring such favorites "How Do You Solve a Problem Like Maria?," "I'm Gonna Wash That Man Right Outa My Hair," "Honeybun," and "Shall We Dance?." A Grand Night for Singing will keep your toes tapping long after you leave. Tickets: $10 + service fee
Grit Series - The Yeti
Thursday, January 20, 2022 by Paula Augustine | Uncategorized
The Yeti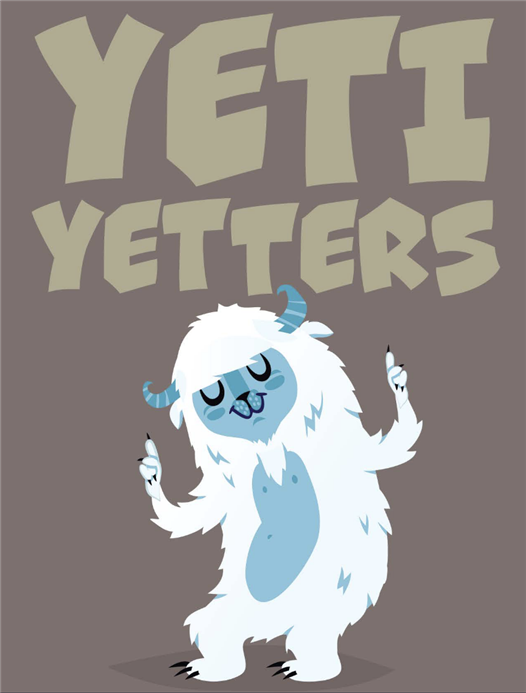 Welcome to the next Grit and Growth Mindset area we will be focusing in the studio. In the Yeti Yetters we are understanding the power of the word "yet".
A conversation in a lesson may go a little like this:
Teacher: "How did 'The Castle' go this week?"
Student: "I can't play it!"
I hear quite often students saying they cannot play something. They know they can't because when they try to play the sound is not correct. This is a true statement. Many times we encourage by saying, "Yes, you can!" and we try to be positive.
The student doesn't believe the positive statement, they know the honest truth. The secret is to add the word yet to a negative statement. "I can't play it, yet."
This one magic word can single-handedly reframe things students perceive as failures, helping them put mistakes and challenges in the right perspective.
We will be practicing adding the word yet to negative statements in the studio over the next month.